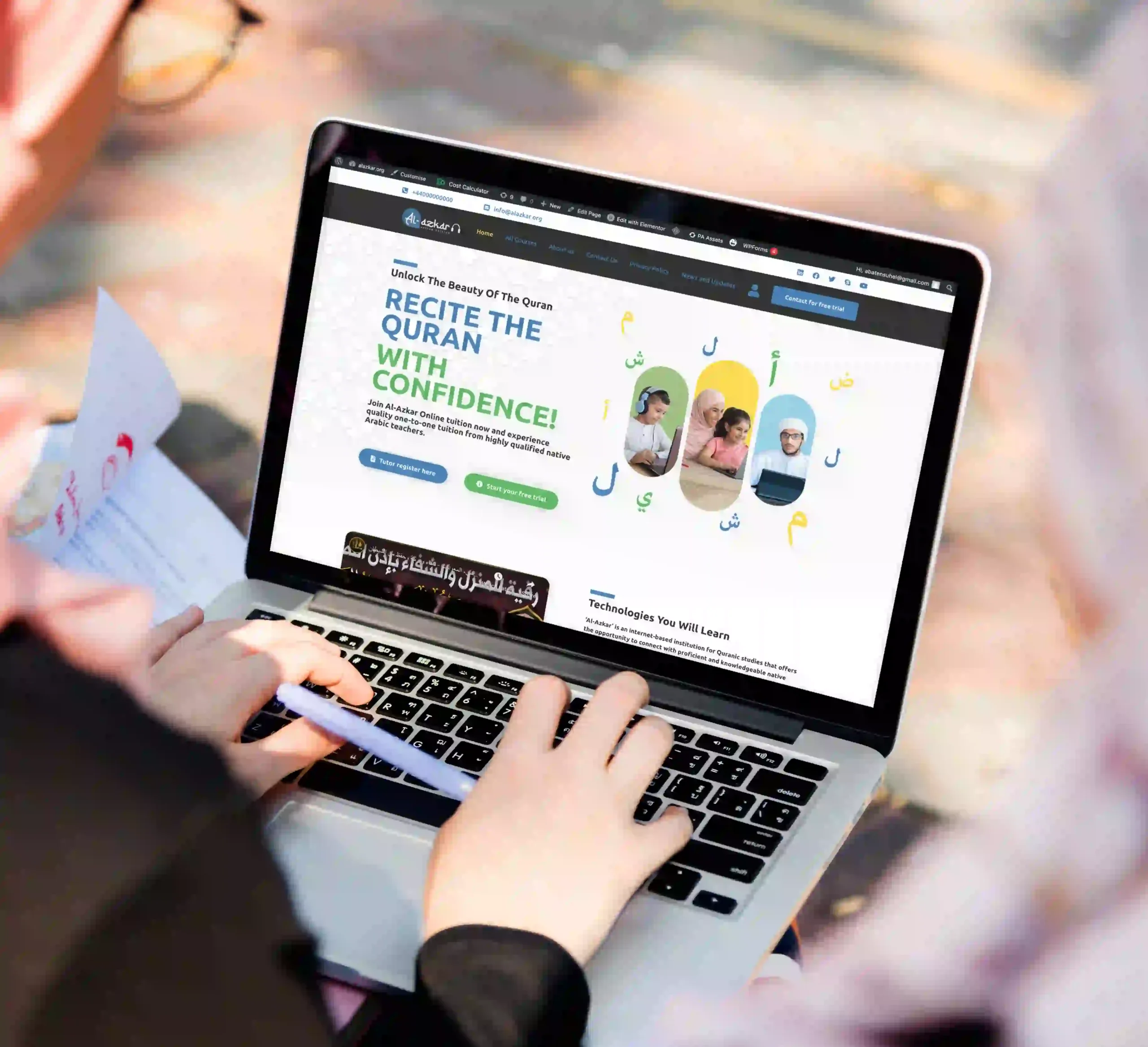 Who We are & our Vision and value
Al-Azkar Online Tuition  is a platform that provides Quran studies for beginners, both adults, and children who have little or no knowledge of the Quran. Our goal is to help students learn and appreciate the Quran by providing one to one tailed tuition with a qualified native Arabic teacher. Our platform aims to create an easier way for individuals to learn the Quran from the comfort of their homes.
Our mission is to provide quality Quranic education to students by offering one to one tuition with highly qualified native Arabic teachers of whom, undergo a rigorous recruitment process along with our first-class tutor training program. We aim to help students learn the Quran effectively and efficiently. In addition, we at Al -Azkar strongly believe in high moral and social values and strive in achieving the same for our younger students. We believe all lessons should leave children engaged, confident and motivated.
We at Al-Azkar believe that when a student enrols in our course, they become part of our community, therefore even after a student has completed their course, Al-Azkar will continue to offer support with their learning journey inshallah.
Tailored One Two One Class
We understand each student are an individual and have a different approach to learning and so all our lesson is tailored to our students need.
All our tutors are certified and highly trained in providing online tuition and very knowledgeable in Islamic theology.
Group event and discussion allows our student to engage with other student and share there thought and understanding of Islam.
Student can make most of our portals as it provide instant access to material, video recording , lesson plan and much more.
Reviews From Happy Students and Parents
Welcome to Alazkar online tuition. At Alazkar, we believe in the power of feedback and consider every feedback as a stepping stone towards our continued improvement in our services. Your experiences and suggestions help us shape Alazkar as the best platform for online learning. That is why we actively encourage both students and parents to share their valuable feedback with us.